Digitization, scaling, milling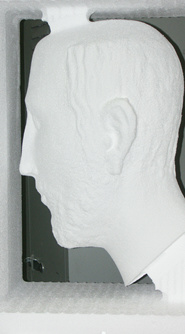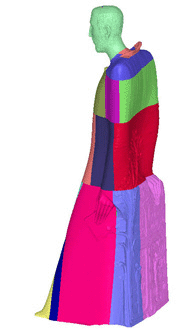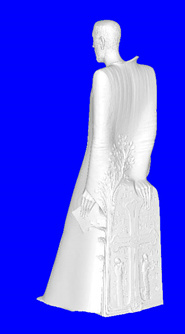 The original model is scaled 4 times larger and fully reproduced on a 3 axis machine tool. It has been made from  high-density polystyrene. It will be hand finished by the artist before making the sand mould and being cast in bronze.
Digitization of the original plaster model
Setting up the milling with Mayka
Milling
Sand mould
Casting  in bronze
Assembling, finishing and installation
Each part is individually machined both sides using the Mayka's 2-sided milling function. Parts are then put together. Once the artist has performed the ultimate hand finishing job, a mould can be made. The lastingly installation of the artist's work can then take place.


Optimate 4-axis milling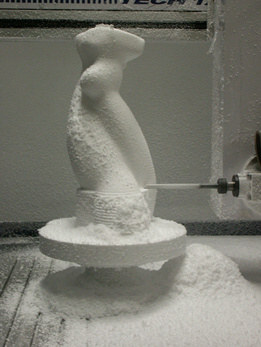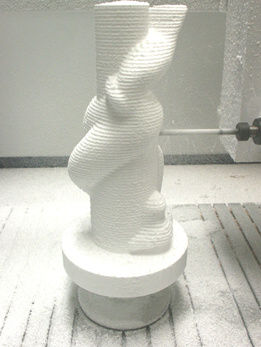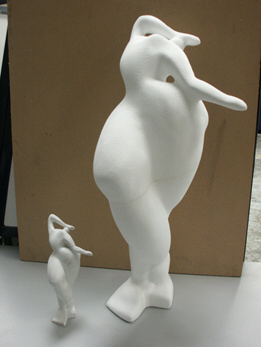 Thanks to its many features, Mayka enables you to create the best toolpaths for your 4-axes CNC machine.
Display of undercuts
Indexed or continuous 4-axes
Inside milling
Rolling up of toolpaths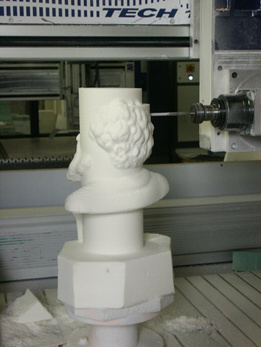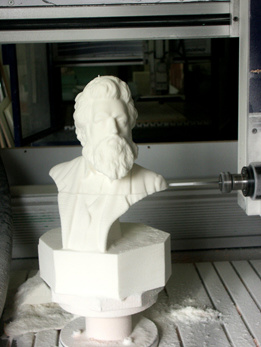 5-axis Milling: sharp & efficient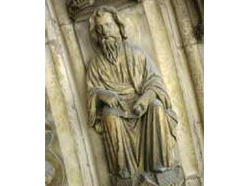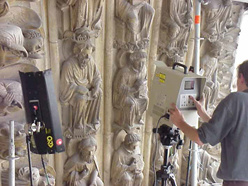 Compared to cutting on a 3-axis machine tool, the 5-axis machine can cut the undercuts and therefore, decrease the number of cutting processes as well as the number of separate pieces. Plus, you can save time working with shorter & stronger tools. Mayka features all the tools you need to make your 5-axes milling sharp and efficient.
Continous 5-axis milling
Undercuts milling
Strategy orientation according to a model's facets