Know-How
STL files and other meshes
It takes only few seconds to open a large STL file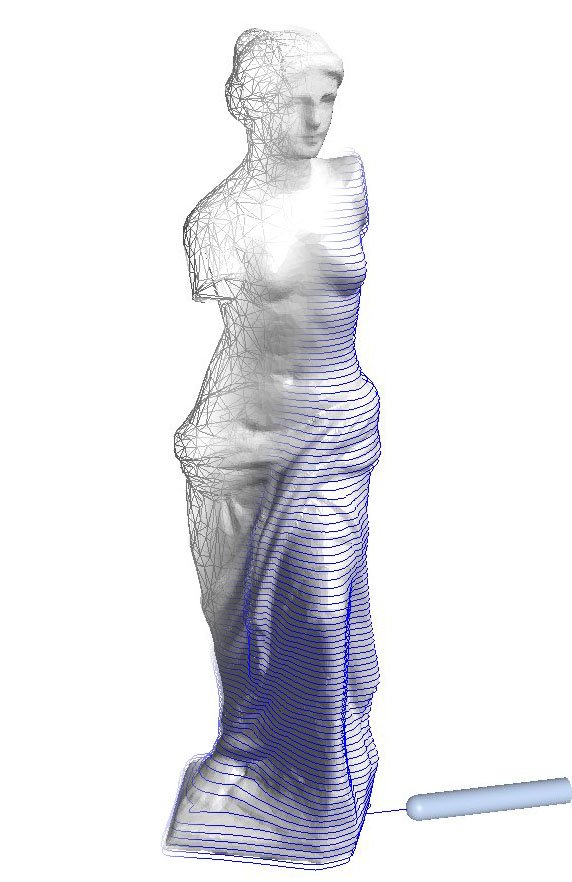 and only few minutes to set an accurate milling, whether it is a 3, 4 or 5-axis toolpath.
All direction milling
Z constant, both for roughing and finishing
Automatic milling of horizontal planes
Featuring various milling directions, including parallel, spiral and spherical toolpaths.
Model spliting and Model hole filling.
Featuring offset finishing, undercuts, withdrawal, differentiated scales...
Automated 2-sided milling.
Low-relief sampling and mapping tools

Mayka features many high quality low reliefs projection and mapping tools
directional

cylindrical

polar

spherical
Bitmap & images files
Mayka can manage picture files
Mayka can open BMP files
Mayka converts your files into point clouds
Depending on its grey level, each pixel has a given height

Compatibility
Mayka brings you the most compatible tool to manage your production. PicaSoft's softwares easily team up with CAD softwares and digitilization systems.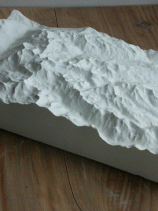 CAD (step, iges, stl, 3ds, dxf, ai)
Low-reliefs (vna)
Terrain (ign)
Images (gif, jpg, bmp)
With over 200 CNC file formats, PicaSoft offers you the possibility to manage many different machines, including CielleTM, CharlyrobotTM, DatronTM, HaasTM, IselTM, Roland DGTM, RealmecaTM, MecanumericTM, YenaTM, amongst others.