Based in Center France for over 20 years, PicaSoft operates in Vierzon (Cher) since 2011 and just moved in the newer & bigger offices from the Parc Technologique de Sologne last June.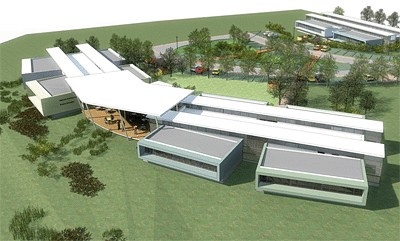 Our CEO was in the French magazine Challenges, to explain why PicaSoft chose to move to the Parc Technologique de Sologne, where we can work more efficiently thanks to the Internet connection it provides us with, and where our customers can visit us easily thanks to the convenient highways and direct train connections nearby.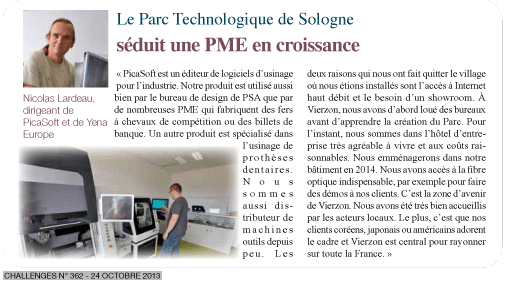 Along with several local elected officilas, Nicolas Lardeau, CEO of PicaSoft, introduces the activities of PicaSoft to Pierre Moscovoci, Minister of Economy, who eagerly finds out about our many R&D efforts.